Dr. Pitz, a Nashville, Tennessee, native, is a graduate of Wake Forest University, where she earned her Bachelor of Science in biology. She also majored in studio art as a U.S. Presidential Scholar. She then moved to Richmond, Virginia, to attend dental school at Virginia Commonwealth University, earning her Doctor of Dental Surgery. In dental school, she was actively involved in leadership within the American Student Dental Association, research and volunteering. She also earned the American College of Prosthodontics Achievement Award.
Dr. Pitz's interest in complex cases, as well as her background in art, led her to further pursue advanced training in prosthodontics, completing a three-year residency program at University of Texas Health Science Center at San Antonio.
Dr. Pitz enjoys spending time staying active, exploring Colorado and attempting to find time to keep up with her drawing and painting.
Dr. Gordon N. Gates is a Colorado native. He has been in private practice in Boulder since 1982.
Dr. Gates obtained his bachelor's degree from Union College in Lincoln, Nebraska, in 1972 before receiving his dental degree from the Loma Linda University School of Dentistry in Loma Linda, California, in 1975. He then taught at the dental school and treated patients through Loma Linda's faculty dental practice until he began his prosthodontics residency training at the University of Washington in Seattle, Washington. Dr. Gates completed his prosthodontics training in 1980 with a master's degree in dental science. He then returned to Loma Linda and practiced in the faculty dental practice until establishing his office in Boulder in 1982.
Dr. Gates was present for the advent of dental implantology in its current form in the U.S. in the mid-1980s. He has been one of Boulder's premier implant restorative dentists for over two decades.
Dr. Gates maintains membership in the American College of Prosthodontists, the Academy of Osseointegration, American Dental Association®, the Colorado Dental Association and the Boulder/Broomfield County Dental Society. He also regularly participates in Study Club of the Rockies (the Colorado chapter of the Seattle Study Club®), the Boulder Seattle Study Club and the Colorado Prosthodontic Society. Dr. Gates has volunteered dental services on mission trips to Tonga, Fiji, Belize, Nepal and Haiti.
His wife of over 40 years, Jan, worked with him for many years as a dental hygienist. They have two grown children and three grandchildren. Dr. Gates' hobbies include bicycling, running, photography and reading.
Dr. Gates' practice regularly does mission work in Belize.
Meet Our Team
When you walk through the doors of Boulder Restorative Dentistry, you will meet a team that is concerned about more than your smile. Our team members are competent, caring and patient focused. They know the area, and more importantly, they know our patients. They are here to put their years of restorative dentistry experience to work for your smile through our dental crowns, dental veneers and other treatments. Call 303-494-7110 to plan your visit with our prosthodontists in Boulder, Colorado.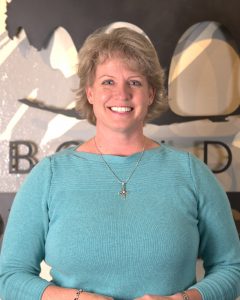 Christy
Front Desk Coordinator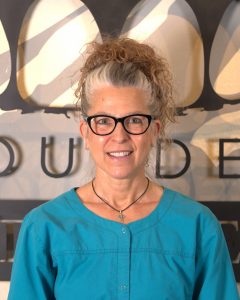 Jacqueline
Dental Hygienist